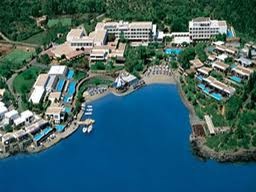 Blue Palace, a Luxury Collection Resort & Spa in Elounda. A resort of exceptional quality and style in Crete Greece. CLICK ON THIS LINK TO WATCH A VIDEO OF THE BLUE PALACE LUXURY COLLECTION RESORT & SPA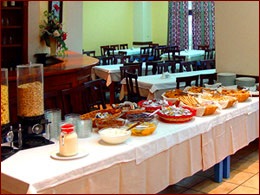 ITANOS HOTEL SITIA
Fully renovated in 2008 and open all the year round, this three star hotel close to Sitia's
lively main square has panoramic views of the city's picturesque fishing harbour, and
is only a few minutes walk away from an extensive sandy blue flag beach CLICK ON THIS LINK TO READ MORE.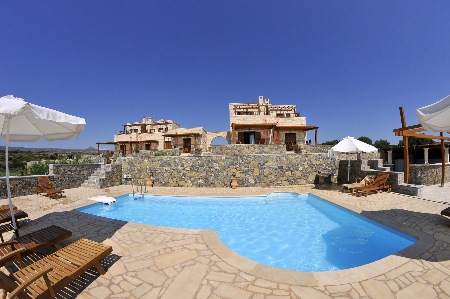 ESPERIDES STONE HOUSES Palaikastro, Surplombant une des plus belles plages de l'est de la Crete venez vous ressourcez loin des foules bruyantes dans ce charmant complexe de maisons en pierre...CLIQUEZ SUR CE LIEN POUR SAVOIR PLUS ESPERIDES STONE HOUSES Palaikastro Overlooking one of East Crete's most stunning beaches this charming group of recently refurbished stone houses..FOLLOW THIS LINK TO READ MORE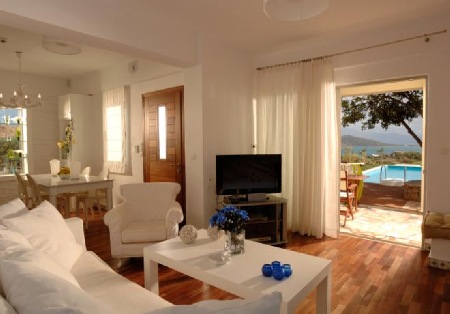 DOMES OF ELOUNDA
Our reporter Heidi Fuller-love enjoys a gourmet food festival combined with star-studded luxury pampering in Elounda, one of east Crete's most exclusive beach resorts.

There's a bustle of excitement as my taxi pulls up outside the Domes of Elounda, the chic Cretan sleepery which is a short boat ride from Spinalonga, The Island made famous by Victoria Hislop's eponymous novel.

For one fleeting moment I think that I'm the star attraction that's causing such a stir, then a long low limo draws up alongside mine and out steps tattoed celebrity chef Dimitris Skarmoutsos and I'm nearly trampled in the rush to get his autograph..CLICK ON THIS LINK TO READ EASTCRETEMAGAZINE'S REVIEW OF THE DOMES FOR BON VIVANT IN THE UK.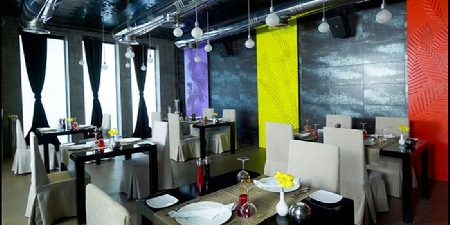 LATO BOUTIQUE HOTEL
From the third floor balcony of my room at the Lato Boutique Hotel, the view over the crenellated walls of Heraklion's Venetian harbour is stunning. It's early spring, but so warm I've already stripped to a t-shirt and the harbour beneath me bustles with life, as fishermen...CLICK ON THIS LINK TO READ EASTCRETEMAGAZINE'S REVIEW FOR HIP UK MAGAZINE RUNNING IN HEELS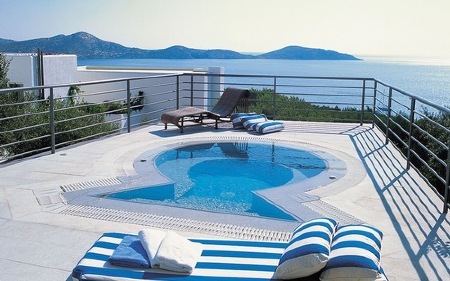 ELOUNDA GULF VILLAS AND SUITES
Gazing out from my crescent-shaped saltwater infinity pool to Spinalonga, the setting for Victoria Hislop's best-selling novel The Island, it's easy to see why celebs ranging from Gaga to Ronaldo make a beeline for this classy corner of Crete when they feel a need to kick back.

I'm staying at Elounda Gulf Villas & Suites, a family-run villa-hotel hybrid overlooking the scintillating, sand-decked curve of Mirabello bay.

Combining the attentive service you'd expect from a member of Great Hotels of the World Luxury collection..CLICK ON THIS LINK TO READ EASTCRETEMAGAZINE'S REVIEW FOR AWARD WINNIN GUK SITE SILVER TRAVEL ADVISOR



THIS WEBSITE IS CURRENTLY BEING UPDATED TO GIVE A BETTER SERVICE TO OUR ADVERTISERS. WE APOLOGISE FOR THE INCONVENIENCE.


For a pictorial tour of Crete and other parts of Greece, visit Peter and Noreen's website created to display some of the photographs taken on their holidays to Greece between 1994 - 2009

Want to buy some real organic lavender oil made by local lavender farmers? Then skip over to west Crete and buy some of the great stuff produced by Gill and Derek Pearce www.the lavenderway.com

Or why not buy the book of this couple's adventure running a lavender farm on Crete at www.lulu.com? The Lavender Way (the modem years) by Papalazarou in Literature & Fiction www.lulu.comThe Lavender Way (the modem years) by Papalazarou: A post modern collection of fragments from a farm worker's life in Crete in the early part of the 21st Century. Part epistolary novel, part self conscious mutterings, all fun.